Click on the images below to view a larger display.
Photo 1

Photo 2

Photo 3

Photo 4

Photo 5

Photo 6

Photo 7

Photo 8

Photo 9

Photo 10

Photo 11

Photo 12

Photo 13

Photo 14

Photo 15

Photo 16

Photo 17

Photo 18

Photo 19

Photo 20





Photo 1
NCMA Retaining Wall Certification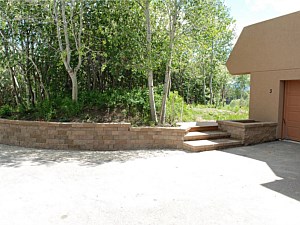 NCMA Segmental Retaining Wall certification is handled by the National Concrete Masonry Association.
Our retaining walls and steps are installed with a stacked stone appearance. All maintenance free!
WRSS takes very seriously the construction of a retaining wall.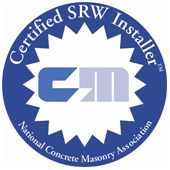 A retaining wall is a structure designed and constructed to resist the lateral pressure of soil when there is a desired change in ground elevation.
Unless the wall is designed to retain water, It is important to have proper drainage behind the wall in order to limit the pressure to the wall's design value. Drainage materials will reduce or eliminate the hydrostatic pressure and improve the stability of the material behind the wall.
WRSS offers a large choice of colors and patterns, as well!
See our fine collection of segmental block retaining walls.